Director Steven Soderbergh's action thriller sells to Warner Bros.
The sluggish Hollywood film script market is picking up. After some bidding, Director Steven Soderbergh's movie project, "Contagion," sold to Double Feature Films at Warner Bros. The budget $60 million. The script, written by Scott Z. Burns, revolves around a viral outbreak. Several top notch stars are attached to the project including, Gwyneth Paltrow, Kate Winslet, Matt Damon, and Jude Law. More on the project and the bidding at Deadline.com/Hollywood.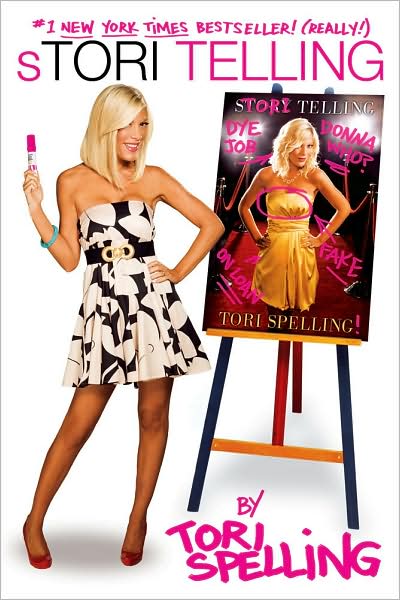 Actress Tori Spellings has two books coming out in 2010
Tori Spelling is having quite a bit of success as an author. The book publishing website Galleycat claims Spelling's two previous books, the adventures in celebrity parenthood "Mommywood," and the tell-all memoir, "sTORI Telling" have sold nearly a million copies. Another Spelling adult book is due out in June and it's tentatively titled, "Uncharted terriTORI."
Later in September, Simon & Schuster is publishing the actress' first children's book, "Presenting… Tallulah." It's about a spunky little girl who discovers who she really is with the help of some special friends. More on Spelling and her books here.
Kathryn Bigelow's star is rising — not the case for most Hollywood female directors and writers! 
"The Hurt Locker" director Kathryn Bigelow is the favorite to win the Oscar for best feature film director at the Academy Awards next month. Lately, Bigelow has been showered with awards, accolades, and deal offers. All well deserved. Despite Bigelow's success, 2009 was a "terrible year" for the majority of female film directors and writers, according to a report on The Wrap website. The stats are grim. Read it here.  
"Valentine's Day" scores on a record breaking Presidents Day weekend
The new romantic ensemble comedy, "Valentine's Day" is on a nice roll at the domestic Box Office. "Valentine's Day" helped produce the biggest February weekend and biggest Presidents Day weekend ever. In four days, Friday-Monday, the celebrity-packed chick flick earned $63.1 million, according to Box Office Mojo. "Valentine's Day" now ranks up there with "Sex and the City" and "He's Not That Into You." Two other very different films debuted well last weekend, too. Details and analysis here.